Psychotherapy in Long Island -
Individual, Family & Couples Counseling Individual Therapy
Discover ways to overcome depression, anxiety, anger, fear and more through our personalized therapy experience – for teens and adults Couples Therapy
Get back to where your relationship was at its strongest. We will help you regain that connection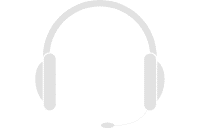 Virtual Therapy
Enjoy all the benefits of personalized therapy from the comfort of your own home. Our therapists specialize in online counseling
Seeking therapy in Long Island for the first time?
Or ready for something new?
Jumping into therapy might feel scary or difficult at first. Life can be hectic, leaving little time to identify emotions and explore oneself. We'll help you get started, whether you're brand new to therapy or just looking for a change. We use an approach of non-judgment, compassion, and personalized plans, allowing you to work with us at your own, comfortable pace.
Psychotherapy for
Adults, Adolescents, Couples & Families
The therapists at Eclectic Psychotherapy of Long Island have helped clients of all ages, mental health issues, and life situations. We are experienced in a variety of modalities, allowing us to tailor the perfect plan for your unique journey towards healing.
Hello! I'm Marina
Licensed Therapist, LMHC, CDP
My journey in practicing psychotherapy began over 20 years ago. I have over 15 years of experience in therapy and have helped individuals aged 3 – 100 along the way.  I'm honored to have worked with so many incredible people and can say they've helped me as I've helped them. My time in psychotherapy has taught me patience, empathy, compassion, and greater insight into human suffering. I look forward to helping you find the joy and inner freedom you deserve.
I am one member of an incredible team of therapists. Click below to learn more about the Eclectic Psychotherapy family.
You deserve to be happy.
We'll help you get there.
Are you constantly struggling with the trauma of harmful events or negative thinking? You're not alone. More people are seeking psychotherapy in the United States every year, and Long Island is no exception. 
We live in an increasingly complex and seemingly distant world. This breeds many avenues for stress, anxiety, and relationship issues. It also perpetuates the feeling that we are alone in our battle. These are obstacles to your happiness and we will help guide you through them.
Constant Mood Swings
Mood swings can be caused by a number of factors. This can be depression, anger management issues, the trauma of life events, or our current living situation. Our mission is to find the root causes of the unsettled mind so we can work on a plan towards healing and inner peace.
Stress & Anxiety
Stress and anxiety have become one of the most common mental health issues in the United States. We are living in an increasingly complex world that puts our minds into "fight or flight" mode constantly. Work, family, and other life pressures can build up our stress to the point of physical illness and mental breakdowns. You don't need to feel this way. Our therapists have helped clients settle their stressed minds and we can help you too. 
Couples Infidelity
It might seem like there's no way to save a relationship that has been harmed by infidelity. After all, it's one of the most severe traumas to a relationship which leads to feelings of betrayal, intense anger, victimhood, and even loss of love or attraction. The truth is, your relationship can heal and can even become stronger than it was before. We've helped many accomplish this and we can help you too.
Phobias
We've all experienced feelings of avoidance and fear. These are healthy emotions that keep us safe from the various life dangers that come our way. It's when these feelings become persistent, irrational, and unproductive that we have a problem. Our counselors will help you identify the source of your avoidance tendencies and develop a plan for overcoming them.
Teen Counseling
Teenage years can be some of the most confusing, stressful, and plain scary of our lives. Teenagers commonly deal with school pressures, bullies, new and old relationships, negative home situations, and more. Our therapists specialize in reaching young people, establishing bonds, and guiding them towards a happier, healthier life. 
Depression
Depression is one of the most common mental health issues in the world and comes in many forms. It is commonly associated with persistent feelings of helplessness, negative thinking, and numbness. These thought patterns trap us in a pervasive cycle of pain and unhappiness. We will help you identify and conquer the root causes of your depression and help you towards a better life.
Family Member Conflict
Family members bicker and argue for many reasons. Some are trivial and can be resolved easily. Some are severe enough to damage our relationships with loved ones and persist for years. Our therapists can dig into these conflicts with you and help you open new paths of communication. This is where conflict resolution and healing begins.
Anger Management
We all have anger in our lives every now and then. Typically it's situational, but sometimes it's persistent and seemingly random. Sometimes the anger is so severe it damages or ends our relationships with people we care about. Our counselors will help you examine the root causes of this anger and steps that can be taken to overcome it.
Harmful Thoughts
Harmful thoughts come in a variety of forms and levels of severity. Persistent, negative thinking is the most common harmful thoughts we see. It can keep us trapped in a world of pain and fear that seems hopeless, but can be overcome with the right help. If your negative thinking is causing you to consider self-harm, contact someone immediately. 
Isolation & Loneliness
Modern-day life has become more and more distant over time. Living in a post-pandemic world has only accentuated this trend and its negative effects. Our minds crave social stimulation and meaningful relationships. Living without them can trap us in a depressed state where we are less likely to pursue these relationships. Simply talking to a professional counselor is a powerful first step in overcoming these issues. 
Strained Relationships
We've all known the pain of increasingly strained relationships. These can be relationships with a partner or spouse, our parents or children, extended family members, and even ourselves. Our goal is to help you to identify the roots and solutions to your relationship stressors while opening new lines of communication. Together, we can navigate a path towards acceptance, forgiveness, and greater love.
Online Therapy
Virtual or online therapy can be an excellent solution to your counseling needs. Our therapists have extensive experience providing exceptional service, care, and solutions in a virtual environment. We are proud to offer Long Islanders the same effective therapy sessions from the comfort of their own home.
Reasons We Don't Go To Therapy
"Instead of seeing a therapist

, maybe I just need to toughen up. I got myself into this mess and I need to get myself out."
This is a common state of mind – but it leads to thinking about our problems without knowing what steps to take towards healing. This leads to more stress and unhappiness, trapping us in a vicious cycle. 
"Instead of seeing a therapist

,

I'll read a book on communication."
Self-education is important and it can be greatly beneficial to our lives, but it is commonly just the tip of the iceberg. Reading about overcoming anxiety or improving our relationships can provide insight, but they are only motions. It can be so difficult to turn motion into action without a helping hand. 
"Instead of seeing a therapist

,

I just need to make more money, move out of my apartment, drive a better car, get a new girlfriend…"
It's important to change our lives in ways that seem to fit our happiness or progression. The problem is that we are adjusting the external parts of our lives while doing very little to overcome the source of our pain. 
At Eclectic Psychotherapy of Long Island, we provide a safe space to explore the root causes of your troubles while lighting the path towards overcoming them. We move at your own pace and develop a personalized strategy to help you through your unique circumstances. 
Our Approach & Values
You are the expert on your own life. Our job is to stand beside you, ask deeper questions, and help facilitate change. 
We will help you explore your feelings, thoughts, behaviors, and relationships in a safe, intimate environment.
Our therapists are trained in a number of modalities, combining techniques from cognitive behavioral therapy, mindfulness/meditation, and psychoanalytic work.
We accept all races, genders, sexual orientations, body types, religions, and levels of need. We love our Long Islanders, New Yorkers or wherever you come from. You'll be treated like family every step of the way.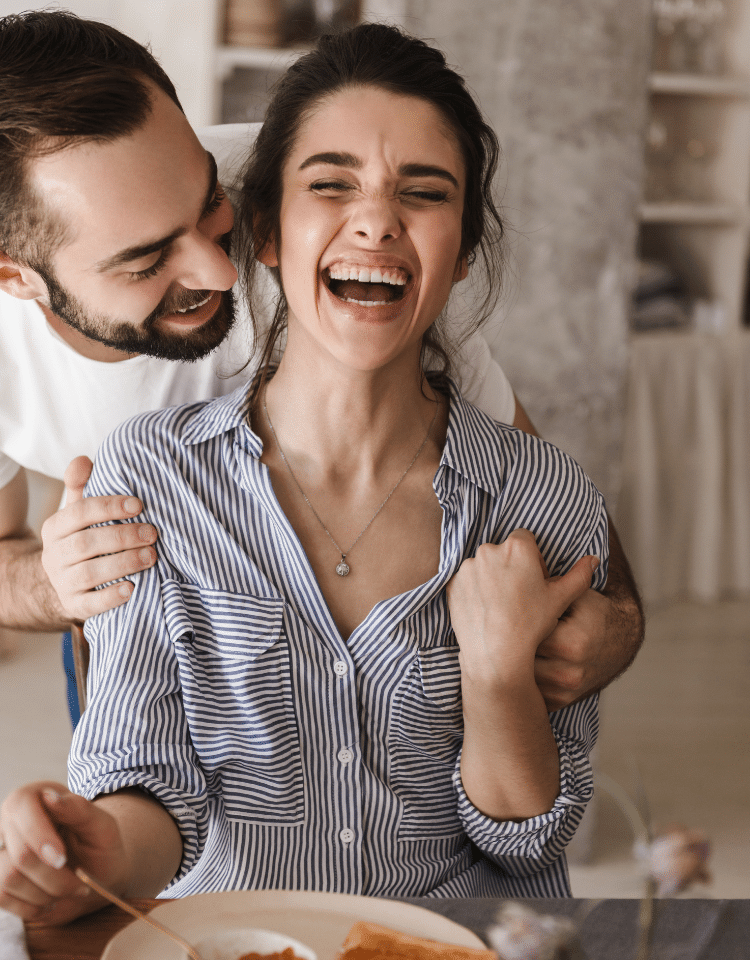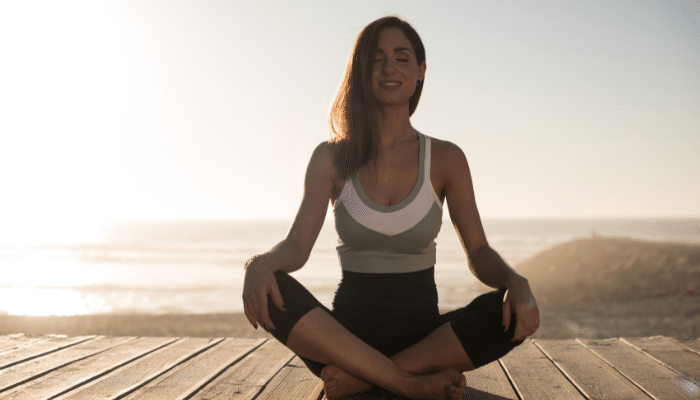 Psychotherapy For The Mind
Eckhart Tolle said,
"Just as dogs love to chew bones, the mind loves to dig its teeth into problems." 
The mind is a powerful tool and it is constantly looking for problems to evaluate and solve. This is why past events and deep-seated negative thinking become so pervasive. Our mind is constantly tackling problems that we may not be able to overcome on our own. 
The expert psychotherapists at Eclectic Psychotherapy of Long Island will help you quiet the mind's endless chatter by defining the root of your struggles and developing an actionable plan towards healing. 
Our Counseling Services
Depression & Anxiety Therapy
Depression and anxiety are broad terms that can seem so different from person to person. That's why our team practices specific modalities related to these complex issues. 
We can help if you're feeling constantly stressed, worried, down, helpless, and everything in between. It's amazing how quickly our lives improve when we are on a path towards healing. 
Teen Counseling 
Adolescence is an extremely challenging time for many. It's a time of discovery and exploration, which leads to a variety of stresses, fears, and depression. 
Teenagers also deal with a variety of complex relationships that need specific attention. Our counselors are trained and highly experienced in relating to young people, getting through, and developing solutions. 
Couples & Marriage Counseling
Romantic and intimate relationships are some of the most complex and challenging. They can be strained by a variety of factors including work pressures, children, finances, infidelity, loss of passion, jealousy, lack of trust, and much more. It's sometimes difficult to remember the loving relationship that lies behind the growing mess of emotions. 
Our goal is to help you make sense of the problems you're facing, identify the root causes, and help you become a team again. We will create a therapy experience tailored to your relationship's needs, involving couples and individual sessions. Together, we will help you find the love and compassion that defined the best times in your relationship or marriage.
Anger Management
Unresolved feelings, past traumas, and daily stresses can lead to anger and even violence if left untreated. These emotions can cause increasing negativity in our lives, compounding and creating serious anger issues. 
We'll dive into the sources of this anger, track its progression, and work towards a happier, healthier mindset. 
Phobias
We develop phobias for a variety of reasons and they often get worse as time goes on. These can start as simple feelings of avoidance and transform into intense fear. It's not long before we feel debilitated and unable to live our lives to the fullest.
We help you explore those sources of avoidance and help empower you to overcome them. 
Online Therapy 
Many of us like speaking to a therapist from the comfort of our own homes. We think this is a great option and have always celebrated what advancements in technology allow us to do in online counseling. 
Virtual or online therapy is a bit different than the in-person experience so we make sure our counselors are well versed in this form. We've seen tremendous success in online therapy the same way we have in person.
"We didn't know if marriage counseling could help the deep seated issues in our relationship, but the couples and individual counseling sessions were life changing. Thanks Dr. P!"
Amanda & Ron - Couple: Age 34 & 38
"My daughter and I went to see multiple therapists until she found someone she was comfortable with. Anne was amazing and helped us both through a difficult life event"
Marianne - Mother: Age 41
"I've been depressed and anxious since I was a kid but it amplified over the last few years. It turns out talking to an expert was the best thing I could do for myself"
Find Yourself
Your Best Life Might Come With It
Sometimes it's hard to grasp just how close we are to living a happy, joyful life. The road may seem long but it's amazing how fast we can travel with a little help. Let us know if there's anything we can help clear up. We'll help you understand our counseling methods, the best therapists for your needs, pricing, and what to expect at your first appointment.
Reach out to the experts atEclectic Psychotherapy of Long Island and we'll help you get back to the best of yourself and start living your best life. 
Not Sure Where to Start?
Ask a question or book an appointment below. We'll get back to you ASAP.
88 Chester St Lake Grove, NY 11755