Family Counseling In Long Island
Repair the rift in your family
Does Your Family Need Counseling?
It is quite normal for families to argue with each other, fight about things, or have differences of opinion that cause strain on relationships. Your family may be going through a rough patch for any number of reasons.
Perhaps you have experienced a life changing event that has left a major impact on everyone. Maybe some hurtful things were said in the heat of passion, or maybe you have just lost touch with your loved ones over the years.
Whatever the reasons may be, all families argue. In some cases, it can be a way for everyone to make their opinions regarding a situation heard. It may even be a healthy discourse that results in familial bonds becoming stronger moving forward.
But when months or years have passed since the last phone call, no words of greeting are exchanged over morning breakfast, and parents, siblings, or children have become distant, it could signal a more serious problem that requires immediate attention.
Counseling Can Repair The Rift In Your Family
We know that it can seem impossible to reconcile some things or find an amicable solution to problems your family has been facing, but the reality is that it is possible. At Eclectic Psychotherapy, we believe that your family can heal the relationships that seem irreparable with the proper counseling and support. With our help, our patients have experienced lasting growth and change that resulted in a happier, healthier family. The path can be long and arduous, but the fact is that if you or your family are considering therapy, you have already taken the first step on the road to recovery.
Signs You Family Needs Counseling
Lack of regular contact with loved ones
Family Tragedy
Feelings Of Resentment
Changes Between Loved Ones
Unexplained Outbursts
Constant Arguments
Individual Family Counseling
It may seem counterintuitive, but often the best way to figure out the problems your family has been facing is to start with just yourself. Individual family counseling is a process whereby you work with a professional counselor to figure out what has been causing strain on your relationship with your family. More often than not, it is a good idea to start by working on yourself before bringing your family into the fold.
With decades of experience in their field, our counselors can help you identify and resolve the issues that cause discord between you and your loved ones. Individual family counseling allows you to bring up your own concerns in a one-on-one format with your counselor. Many people find that this helps them better understand their issues before bringing them up to loved ones.
Counseling For The Whole Family
We believe that healing can only happen when there is input from all members of the family. Counseling for the whole family allows both your family and your counselors to better understand the problem and figure out a solution.
It gives everyone a chance to voice their opinions and allow for deeper understanding of the issue. In many scenarios, we find that there are members of the family, especially young children, who end up getting ignored when others speak.
By giving each person the chance to discuss the situation with a counselor, both in individual and group settings, we better understand how to address a problem. It also gives us the chance to see your family dynamics and how they influence the issues.
Valuable insight is gained from how people interact with one another and how each person speaks about a problem when they are alone versus when they are around other family members.
Let's Chat
Let's have a conversation about your questions, concerns, and hopes in receiving therapy
Book Appointment
If things sound good, we'll help you book a time with one of our wonderful therapists
1st Session!
We can't wait to meet you, listen, and begin helping you live your best life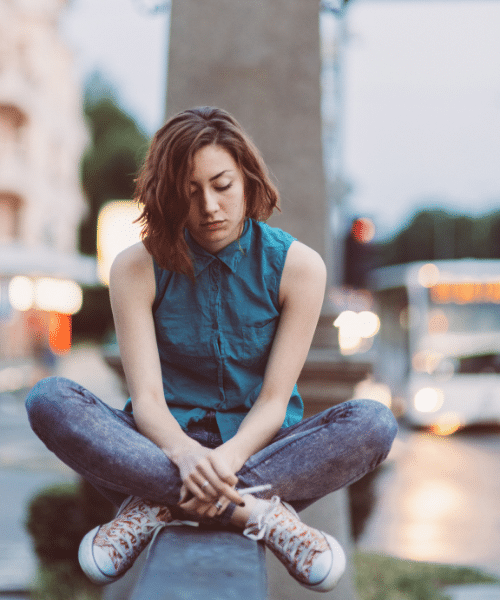 Is Your Family Struggling To Stick Together?
One of the most common problems families face is estrangement. People become distant and lose touch, relationships change after people move away from home, or there are differences that cause relationships to break down.
This can be a concern, especially if there are younger children or dependents involved. Strained relationships can take a toll on children and result in mental issues later in life.
Whatever the cause, we believe no family is beyond saving. At Eclectic Psychotherapy, we aim to find the best way to help you by listening and relating to your problems. Our therapists are dedicated to aiding you on your journey towards a better relationship with your family and a more satisfying outlook on life.
Besides not being able to stick together, there are a number of things which could indicate that your family could benefit from counseling. We have outlined some of the most common reasons people come to us seeking family counseling. If you are experiencing similar circumstances, consider making an appointment.
Family Counseling In Long Island
If your family is experiencing any of the above issues, some unresolved issues are likely plaguing your lives. If you are ready to figure out a solution, family counseling at Eclectic Psychotherapy has countless families overcome their problems.
Our services are unique in that they focus on understanding your dilemmas and helping you solve them with the support of qualified professionals. Eclectic Psychotherapy provides a safe space for discourse and discussion that helps you get things sorted out without the fear of being judged.
Over the course of therapy, you will have regular sessions with a counselor, both one-on-one and in a group setting with family members. Besides discussion, counselors may also ask your family to practice new skills and take up new group activities to help strengthen bonds.
We also focus on team building exercises that promote a sense of camaraderie. Often, a family does not trust each other because of past events and it can take time to re-establish that trust.
It can be frustrating to try and figure out family problems and it can seem as though others are not interested in putting in the work needed to make progress. But we always remind our clients that by opting for counseling, you are all making an effort to improve and become whole once again.
Another thing to remember is that it is not you against your family, but rather your family against the problem. With that mindset and enough time, we are confident that we can guide your family towards a better life full of love, respect and compassion.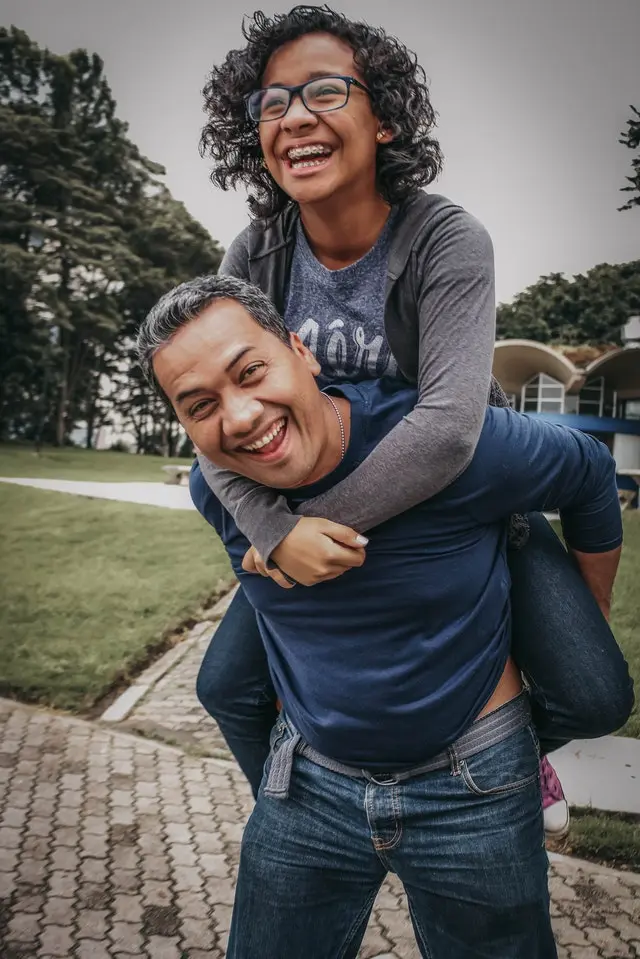 Frequently Asked Questions
How long does family therapy take?
Family therapy is a complicated process with lots of variables and factors at play. It deals with sensitive issues and emotions that require time and consistent effort to be fully understood. As such, the process can take a lot of time to be done correctly and achieve the results you are hoping for. Furthermore, rushing the process is not recommended as it would just do more harm than good. Preparing your family for extended, regular sessions and consistent hard work before committing to family therapy is important.
My son/daughter refuses to try therapy. What should I do?
We see this all the time. Adolescents, especially teens, can become defensive even at the suggestion of seeing a therapist. This is understandable and it's easy to imagine ourselves acting similarly in our youth. 
We find the best way to manage this is to involve your child in the process. Bring them to meet their potential counselor and only make a commitment once they feel comfortable with someone. If you can get your team to the point where they say "ok, I can talk to them" – you've accomplished a big step already. 
Is family counseling expensive?
Family counseling is an essential service that has the potential to save your family's relationships with each other and improve their mental wellbeing. It is no different from going to see a doctor for a physical injury or malady. The counselors at Eclectic Psychotherapy offer many years of experience and compassion to help mend broken family relationships at a competitive and reasonable session rate.
We are unable to come in person. Is there any way we can get family counseling remotely?
Eclectic Psychotherapy is proud to offer online virtual counseling for those who cannot come in person. We have the same highly qualified staff, just in a virtual setting to make it convenient for people who cannot attend sessions physically.
My family is hesitant to come to counseling. What can I do to convince them?
Eclectic Psychotherapy is proud to offer online virtual counseling for those who cannot come in person. We have the same highly qualified staff, just in a virtual setting to make it convenient for people who cannot attend sessions physically.
Family Counseling Will Be Worth It
The process will take time, effort and at times it will seem impossible. But if you are willing to make a change for the better, then family counseling really is the best option. It is proven to help mend relationships and allow families to move forward united and more content. Below, we have answered some frequently asked questions to help you figure out whether or not family counseling services are for you. If you have any reservations, do not hesitate to contact Eclectic Psychotherapy and we will do our best to help you figure everything out.
Not Sure Where to Start?
Ask a question or book an appointment below. We'll get back to you ASAP.
88 Chester St, Lake Grove, NY 11755