Couples & Marriage 
Counseling
Get back to the best of your relationship
Attending Couples Therapy Alone or With Your Partner Individual Couples Therapy
Sometimes it makes more sense to pursue couples therapy on our own. Maybe we're not ready to tell our partner that we're going, or maybe they aren't ready to try it themselves. Maybe this is a journey we should start on a personal level and involve our partner later. We have seen relationships transform for the better when one partner is able to identify problems, explore their emotions, and open up new lines of communication. With Your Partner
Going to therapy as a couple shows tremendous strength and a desire to improve your relationship. It's important to remember that you have accomplished something special together – from the first step into our office. Group sessions can be blended with individual sessions to tackle issues together, and on a personal level. Our counselors are highly experienced in improving relationships, marriages, and everything in between. We can help you too.
Is Your Relationship Becoming a Struggle?
It doesn't take much for a relationship or marriage to become strained. Minor issues can turn into major problems quickly. Stress, unhappiness, and a lack of communication turns into blame and pain out of nowhere. It's not long before we're storing all these negative emotions in the form of resentment and frustration. 
This is a relationship killer.
The more resentment we carry, the more we feel like a victim and the angrier we become. You may realize over time that you and your partner are still a couple, but you are no longer a team. Sometimes you're even opponents – but in a war that has no winner. 
There's no "one answer fits all" to these kinds of problems. That being said, we have found the most effective healing comes from letting go of that resentment, releasing our pain, and sending it out into the universe. This is one of the reasons couples counseling can be incredibly effective. 
Other Reasons for Couples Therapy
Communication Issues
Studies show that nearly 70% of couples face communication issues at some point in their relationship. Sometimes these issues are minor and temporary – sometimes they're not. We will help you discover the communication roadblocks which hold you back and create a path through them.
Sexual Therapy
Sexual therapy can help you address concerns about sexual function, sexual frustrations, and intimacy issues. We've seen this form of therapy transform many relationships for the better. We understand it can be a touchy subject and will work with you alone or as a couple, whichever is more comfortable for you.
Partner Infidelity
It might seem like there's no way to save a relationship that has been harmed by infidelity. After all, it's one of the most severe traumas to a relationship which leads to feelings of betrayal, intense anger, victimhood, and even loss of love or attraction. The truth is, your relationship can heal and can even become stronger than it was before. We've helped many accomplish this and we can help you too.
Non Traditional Relationship
Not all relationships fit the "normal" or commonly accepted mold. This comes with intricacies or difficulties that many couples aren't used to. We have worked with couples in non-sexual relationships, marriages where there is a large disparity in money or age, and same-sex relationships. Love comes to us in many ways. We look forward to working with you.
Premarital Counseling
Entering the bonds of marriage with your partner can be beautiful and exciting, but also stressful and worrisome. Our counselors can help you understand the root causes of your worries and overcome them. Premarital counseling is powerful for new, strained, and even strong relationships before eloping. 
Trust Problems
Issues with trust are some of the most detrimental to long-term relationships. Sometimes a lack of trust is warranted and other times it is not. Lack of trust can quickly turn into intense jealousy, victimhood, verbal, and even physical abuse. We will help you identify the sources of mistrust and re-established the trust you once had.
Couples Therapy in Long Island
Here at Eclectic Psychotherapy of Long Island, we provide a safe space to explore the problems you're facing in your relationship in order to open a new narrative with actionable solutions towards healing. 
Sometimes we feel like the cause of our relationship issues. Oftentimes we feel like the victim. Sometimes we're both and sometimes we're neither. Either way, these titles aren't important. What's important is remembering we are active members of a team and we ourselves are an integral piece of the solution. 
Couples Therapy Is Not Easy
Couples therapy is considered to be one of the most difficult there is – and it's easy to see why. In most therapy sessions, we are exploring ourselves and conquering our own pain and troubles. In couples therapy, we are tackling issues with both ourselves and our partner. We are only dealing with negative feelings, but strong emotional connections. There's also potential for conflict within the group aspect of these sessions. 
It takes a strong will, maturity, and hard work to reach a place where our relationship thrives. We will walk with you every step of the way.
Let's Chat
Let's have a conversation about your questions, concerns, and hopes in receiving therapy
Book Appointment
If things sound good, we'll help you book a time with one of our wonderful therapists
1st Session!
We can't wait to meet you, listen, and begin helping you live your best life
Frequently Asked Questions
Is it weird to go to counseling if we're not married?
No. There's nothing weird about pursuing couples counseling while unmarried. It works much the same way as marriage counseling, with a focus on mending damaged bonds, improving strained aspects of the relationship, and becoming a team again. We also work with couples who have no plans to get married. We respect the decisions you make as a couple. Your relationship deserves the same attention and care as any other.
What's the difference between marriage counseling and couples therapy?
Marriage counseling and couples therapy are similar in many ways and are used interchangeably often. This makes it difficult to identify the differences between the two. According to Marriage Guardian, "Marriage counseling tends to deal with present events more than past events." There tends to be a greater focus on the "now" and the challenges of day-to-day married life. 
Couples therapy focuses on the present but more often there is an event or history creating an unhealthy relationship. This isn't always the case – but is often a defining difference between marriage and couples counseling. 
Our mission is to help you find rational, effective solutions to your past and present relationship issues. 
How long does marriage counseling take?
Of course, there's no one answer to this. We tailor each counseling session and overall plan to you and your relationship's needs. The most effective method usually involves a combination of individual and couples therapy. This will give you the chance to work on your problems as a couple, but also on a deeply personal level. 
Will a marriage counselor recommend divorce?
No. Marriage counselors at Eclectic Psychotherapy of Long Island will never recommend separation or divorce. The simple reason is that it is not our decision to make. In extreme cases, divorce or separation may seem like the only answer. Our mission is to guide you on the path to healing your relationship, not ending it. We won't try to stop you from ending your relationship either – but we will do everything we can to help it thrive.
What is the success rate of marriage counseling?
Around 80%. A number of studies were performed on couples both two years and four years after their therapy sessions ended. Overall, roughly 80% were confident that counseling was an integral part of their success as a couple. 
This is a great statistic for counselors but it's important to remember that showing up for counseling isn't enough. Success comes when both parties are willing to open lines of communication, dig into the roots of their problems, and become the solution.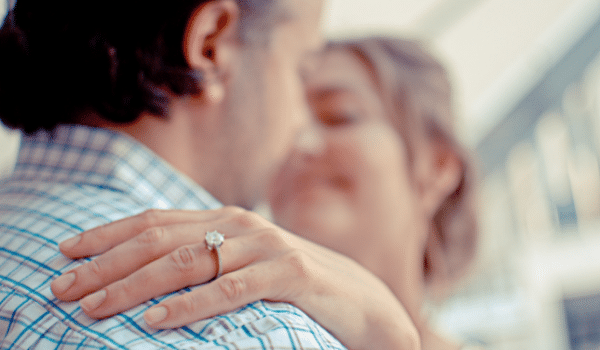 Marriage Counseling – Rebuild Your Connection
Marriage counseling is one of the most common types of psychotherapy. This is due to the fact that marriage is hard work and there's so much potential for conflict. 
You might be dealing with problems that make you feel helpless. It may feel like there's no hope of success.
We're here to tell you there is hope. The guidance of an experienced marriage counselor can help you overcome even the most difficult of relationship issues. We do this through a combination of individual and couples therapy sessions. The individual sessions are a time for exploring our problems on a personal level in a one-on-one environment. This is supplemented with group sessions – allowing you and your partner to explore complex emotions together.
Not Sure Where to Start?
Ask a question or book an appointment below. We'll get back to you ASAP.
88 Chester St, Lake Grove, NY 11755